Where once Granville was the overlooked neighbour of the busier and more flamboyant Parramatta, this western Sydney suburb is fast becoming a bustling oasis for residents and visitors to work, rest and play.
Located just 22 kilometres from Sydney's CBD and only minutes from Parramatta, Granville has seen relatively affordable house prices and proximity to cultural opportunities bring new life to the suburb.
Tony Eltakchi works for LJ Hooker Granville and has lived in Granville all his life. He says it's a great place to live and raise a family, not least because of its property values.
"While prices in the area are down this year, they've increased dramatically over the past five," he says.
Eltakchi says he's seeing more first-home buyers coming into the area and more young families.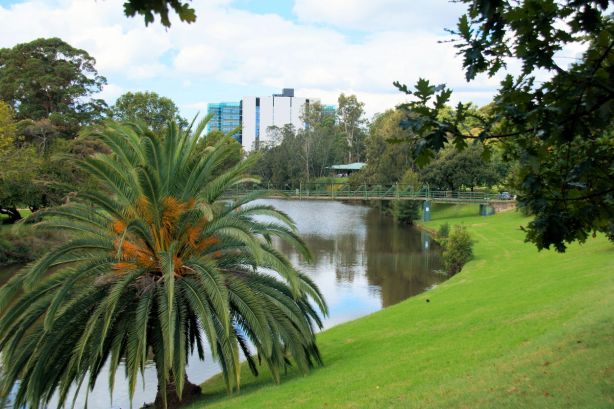 "There are some benefits coming through from the massive development taking place in Parramatta, although we need more infrastructure to help cope with it," he says. "But Granville is very central – it's half an hour to the CBD and the same to Penrith or Hornsby."
As with most Sydney suburbs, Granville has experienced dramatic property price growth over the past five years, with houses up 47.4 per cent and units 35.6 per cent higher over the same time frame.
Growth has reversed of late with the median house price of $770,000, representing a year-on-year decrease of 3.8 per cent, while the median unit price of $470,000 reflects a 11.3 per cent yearly decline.
Nicola Powell, senior research analyst with Domain, says Granville is a diverse suburb with a mix of nationalities.
"Many families are attracted to the area due to the price-point", Dr Powell says, "with an even split between renters and purchasers."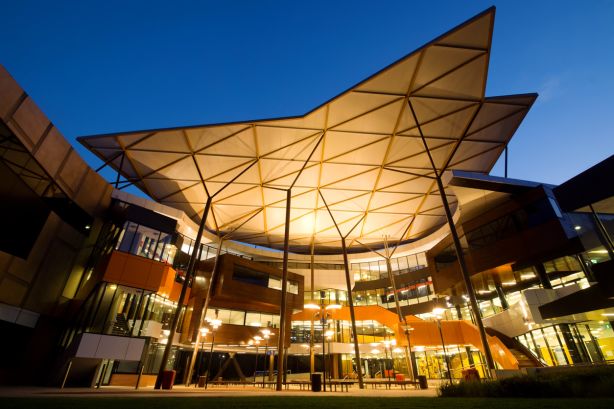 She says the current fall in price will be welcome news for first-home buyers, offering an opportunity to enter the market after what has been a robust period of price growth.
"It's an affordable area and ideal location relatively close to the CBD and a stone's throw away from Parramatta, and other work-hubs," she says. "These factors will continue to drive growth in the area, but for first-home buyers it's a suburb that offers a reasonable price point."
Dr Powell expects the lower end of the market to remain quite resilient to any downturn, especially with the number of first-home buyer incentives available.
"Being close to Parramatta adds to its attractiveness," she says. "The amount of infrastructure developments will contribute to employment options and having a home close by is an attractive option."
With Parramatta so close, Granville residents can enjoy a night at the theatre or choose to dine at any one of a number of restaurants and bars. Granville is also close to a range of facilities and services, including Sydney's Olympic Park and the University of Western Sydney.
People looking to buy into Granville's growth can seek out residential apartment buildings, such as Shoakai Ausbao and Develotek's forthcoming Granville Place.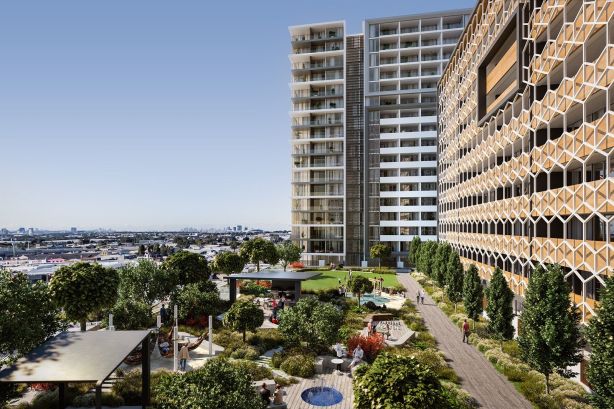 "Granville Place is appealing to all types of buyers but offers a great opportunity for first-home buyers and investors who want to break into the Sydney property market," says Develotek director Robert Sargis.
Comprising 617 apartments across three residential towers, the $400 million project has named Parkview Construction as its builder and will be located on corner of East, Rowell and Cowper streets – just 50 metres from the train station.
Also attractive are the full-sized kitchens, Fisher & Paykel appliances, timber floor and the amenity of three bedrooms for the price of a two-bedroom apartment.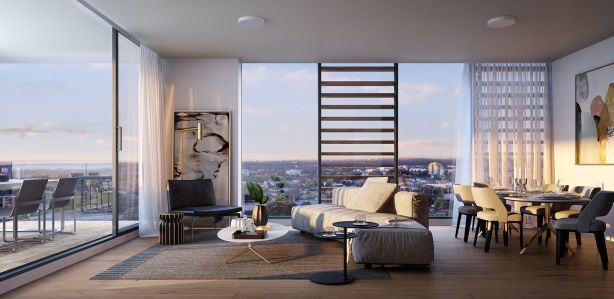 Sargis says Granville Place's amenities will be part of the suburb's renewal. The development will feature a new 1400-square-metre public park, 3600-square-metre garden and close to 7000-square-metre retail and commercial precinct that will include a supermarket, medical centre, childcare, cafes and restaurant.
He says these combined amenities offer convenience while giving residents "their time back".
"The childcare centre on level one means parents don't have to travel all over town to drop off and pick the kids up. This convenience factor gives residents their time back so they can spend it doing what they love."
This article was first published in www.domain.com.au. Here is the link to the original article: https://www.domain.com.au/news/the-western-sydney-suburb-undergoing-a-period-of-renewal-804050/