Victoria's social housing stock is in urgent need of new supply, with one researcher reporting a cash injection of $960 million needed in just the first year of a long-term overhaul.
The University of NSW's City Futures Research Centre report, released on Thursday, showed that under a capital grant funding model, a further $744 million in land and cash will also be needed to build affordable homes across the state.
Separate figures show 225,600 new social and affordable homes will be needed in Victoria by 2036.
That number takes into account those under rental stress who are spending more than one-third of their income on rent.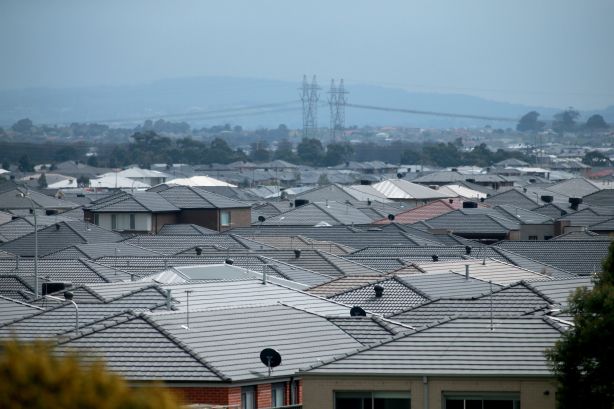 Report author Laurence Troy said while the outlay was huge, spending the money on social and affordable housing would mean cost savings for governments.
"Based on our modelling, the best and cheapest way for governments to deliver on our unmet housing need is to fund it through a combination of upfront grants and low-interest, government-supported financing," Dr Troy said.
He said the federal government spent $11.8 billion on negative gearing and capital gains tax subsidies for property investors each year. Funding social and affordable housing until 2036 would cost an estimated $8.6 billion annually across the nation.

"Delivering below-market rental housing through the not-for-profit sector, as opposed to the private equity model, will save $3 billion a year by removing developer mark-ups and shareholder returns," Dr Troy said.
The report comes as housing and community sector organisations ramp up the Everybody's Home campaign in the lead-up to the federal election. The groups are demanding 225,600 more social and affordable houses in Melbourne alone.
The need is most pronounced in the inner city, western suburbs and south-eastern suburbs, according to the UNSW report.
Dr Troy said the cost of the existing housing market was adding pressure to low-income families in these areas.
"Higher cost housing [in the inner city] leads to people paying more rent and more chance of people being in rental stress. Meanwhile there are lower income earners [in other areas], which is how you end up with higher rental stress in those areas," he said.
Dr Troy said governments should not just be building social and affordable housing in suburbs in need but across the city.
National spokesperson for Everybody's Home Kate Colvin said the cash figures would be surprising to politicians, many of whom might be unaware of how big the issue was in their electorates.
"I think this is an issue that people who struggle to pay the rent every week have been feeling for some time – and there are thousands and thousands of people every week," Ms Colvin said.
Adding to the issues in Melbourne were the low rental vacancy rates – 1.8 per cent in January – which saw people on extremely low wages struggle to compete in the private rental market.
More social and affordable housing across Melbourne, and Victoria, would help to reduce the pressure on rent costs.
"One of the other things the report is telling us is that the lowest cost way of delivering this housing is via upfront capital grants from a land contribution from government … it's highlighting the need for both state and federal governments to look at their land holdings and contribute the land and capital that's needed," she said.
This article was first published in www.domain.com.au. Here is the link to the original article: https://www.domain.com.au/news/big-spenders-governments-need-to-spend-billions-to-meet-housing-shortfall-809270/