Bound by the Queensland border, the Pacific Ocean and the Border Ranges National Park, the Tweed – as it's affectionately known by the locals – flies a little under the national radar.
"Being just south of the border, it's a little bit forgotten, but in a good way," says Sophie Carter, of Sophie Carter Exclusive Properties. "It's not overdeveloped and you can live a coastal lifestyle that's not as busy as the Gold Coast. We've got all the attributes of better-known areas, but without the hustle and scrutiny."
Only five minutes from Coolanagatta Airport but not under the flight path, Tweed Heads is
the region's urban centre and provides all the expected urban amenities. But it's perhaps the shire's riverfront towns like Murwillumbah that lure the most tree-changers.
Valley views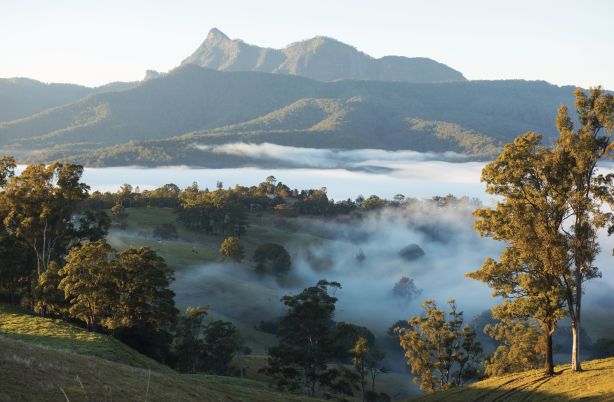 Owner and director of Madura Tea Estates Stephen Bright spent the first few years of his working life with a big accounting firm in Sydney before moving to the north coast in his 20s, looking for a rural lifestyle with employment opportunities.
"What was attractive at that time was that everything in the Tweed was so idyllic," he says. "It's a beautiful valley that's very close to the far- north coast and beaches, with large tracts of rainforest and a very active agricultural scene in cane, bananas, dairy and logging. And within the valley there's a significant amount of value-adding going on, like processing for milk and milling for timber."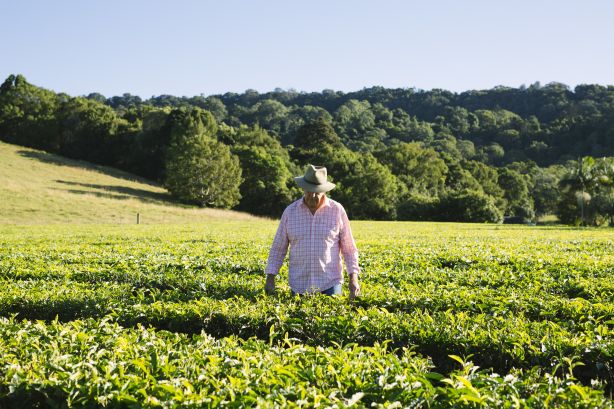 Bright spent his first 17 years as an accountant in Murwillumbah before buying Madura Tea Estates. He has grown the hinterland business by expanding the product range and broadening the distribution through Australia's largest supermarkets, in turn providing stable employment for the Tweed locals.
Madura now claims 4 per cent of the tea category within the grocery sector in Australia and a tour of the estate allows a close-up view of tea growing, processing and packaging.
Time for a cuppa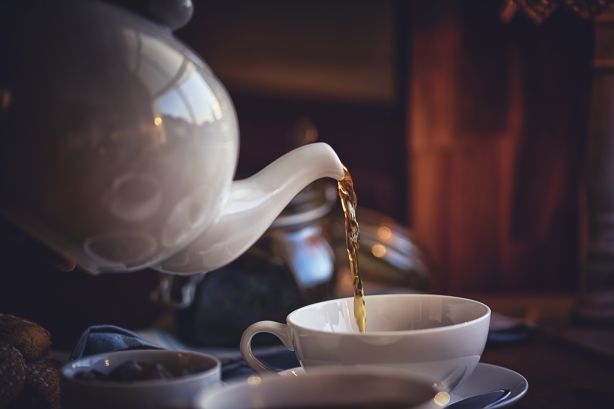 The estate has recently received approval to operate a cafe on site and Bright is looking forward to serving visitors with a cup of their home-grown brew in the near future.
"We're on the tourist trail so it makes sense to serve light refreshments for visitors," he says.
A strong cafe and dining culture is already well established in the Tweed, and Carter's favourites include Cabarita Beach's Paper Daisy, Cubby Bakehouse in Chinderah, Friday Hut Dining in Possum Creek and Ancora in Tweed Heads.
You'll also find a cafe at the Tweed Regional Gallery.
Top home in the area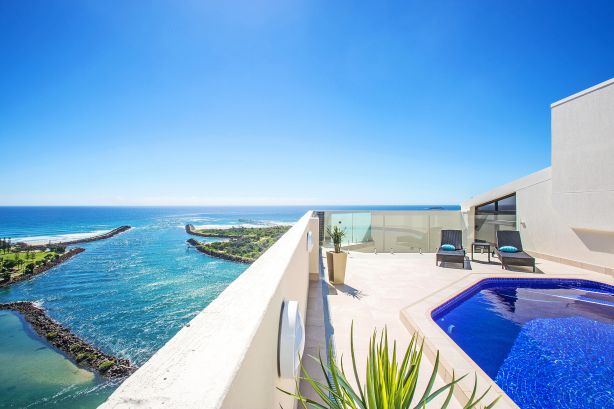 A recent renovation has furnished this penthouse with Carrara marble finishes and Miele appliances across a 563-square-metre floor plan.
The property has stunning views over the Tweed River and comes with its own rooftop pool.
Sophie Carter Exclusive Properties are selling the property with a $2.65 million guide.
This article was first published in www.domain.com.au. Here is the link to the original article: https://www.domain.com.au/news/a-bit-forgotten-in-a-good-way-tweed-shire-the-green-pocket-that-tourists-tend-to-overlook-809075/