Lifting and building in underneath a Queenslander has been the modus operandi of many a Brisbane renovator these past 15 years or so but there's now a new breed of buyer who is begging for you to stop.
Property experts are reporting a rapidly growing number of house hunters who are bemoaning the lack of Queenslanders kept to their original one-level design during the renovation process, with one agent calling it the next big trend to sweep Brisbane.
Tyson Clarke of Queensland Sotheby's International said he had a list a mile long of frustrated buyers chasing a single-level Queenslander.
"The emphasis has been on making Queenslanders bigger and better for so many years but I'm finding buyer after buyer who wants a smaller, well-designed character home," he said.
"Bigger is not always better — my buyers don't want that many bedrooms, they don't want the stairs and they don't want that much space."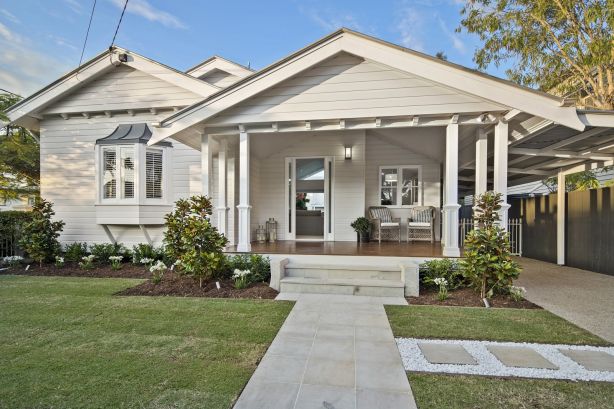 Mr Clarke said he had one client who had been searching for the right house for more than 12 months.
"She's been looking for a year for a place with character that doesn't have stairs," he said.
"She's so frustrated and keeps saying 'why do people keep lifting them and making them five bedrooms?' She doesn't want a Queenslander that's been doubled or tripled in size. She wants the Queenslander in its more original form with only a few steps up to a front verandah.
"I have so many more clients who want exactly the same thing. So you can imagine what happens whenever one of these houses comes up — which is rarely — buyers are all over them."
Earlier this year Mr Clarke listed a house at Emma Street, Kalinga — a two-bedroom, two-bathroom low-set character home that had been beautifully renovated — and it was snapped up within days for an impressive $1.27 million.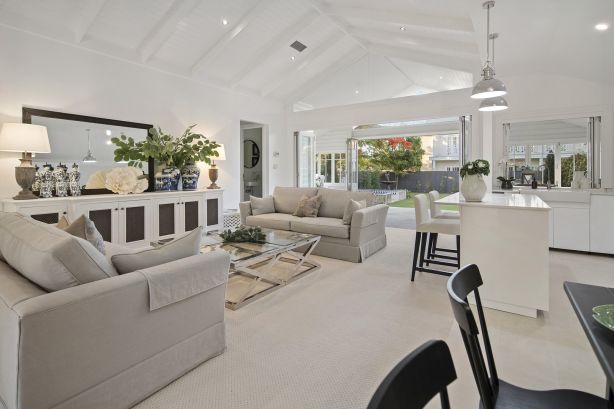 "People were all over that house. We had 210 individual groups come through. It was unbelievable how popular it was and everyone just kept asking if we had any more like it," he said.
Mr Clarke recently listed a renovated cottage at 4 Owen Street, Wooloowin, in Brisbane's inner north, and said he had 30 phone enquiries on the first day and 61 groups through in the first two open homes.
"Just think about it. The biggest section of the population is those who are retiring or nearing retirement. Over the next five to 10 years there's going to be a massive transitional change to the whole structure of our city," he said.
"The demand for homes like this is going to explode and, at the moment, there is so little supply of it.
"People want to downsize from something big but not always to apartments — they're too restrictive. I know buyers who've moved into penthouses at Newstead and Teneriffe but they want to get out of them, they're tired of having their pets in apartments.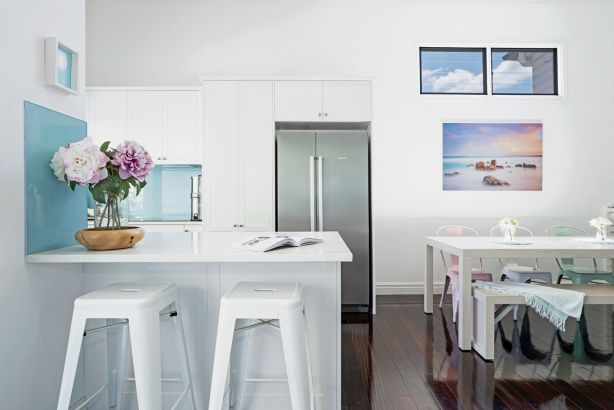 "They want a character house in an inner-city location but they don't want all the stairs and they want a backyard but not an enormous one; they're asking me is there room for a veggie patch and a dog."
Independent buyers agent Wendy Russell is based in Brisbane and said she was fielding the same requests as Mr Clarke.
"I recently worked with a woman who relocated from Sydney back to her home town of Brisbane. She was very specific — she wanted an original colonial Queenslander, all on the one level, nothing built in underneath," Ms Russell said.
"We managed to eventually find it but it was done as an off-market deal. It wasn't easy to find something. I'd say Tyson is right — these sort of buyers know what they want, they want it to be a home they can stay in the rest of their life, so they don't want stairs but they still want the character and all the amenities of the inner-city locations."
Mr Clarke said while there were still plenty of unrenovated single-level cottages in Brisbane, the challenge was finding cottages that had been renovated without being tripled in size.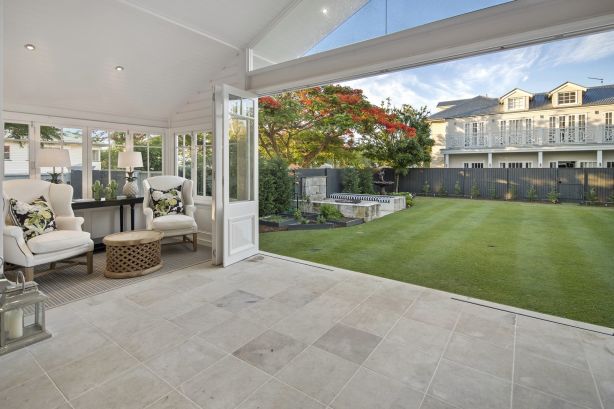 "Obviously for families, they're still going to want that space. But there is such an important segment of the market here that's being missed and it's only going to become more of an issue in the coming years," he said.
"I have a category of homes in my system called low-set homes. There are but a few on the list. And another category is low-set buyers — that list is chockas. There's an opportunity here for renovators."
This article was first published in www.domain.com.au. Here is the link to the original article: https://www.domain.com.au/news/property-trends-the-brisbane-buyers-turning-their-back-on-renovated-queenslanders-811577/