Home buyers in Melbourne's inner city and outer fringes risk paying too much for their properties as the housing market weakens, experts say.
But the risk is lower for buyers looking at suburbs in between, or the prestige market, as both purchasers and vendors adjust to the market's new normal.
Residential property valuers focus on recent similar sales when estimating the worth of a home in a falling market.
But purchases made off the plan can take two years to be built, leaving brand-new properties worth less than the buyer agreed to pay.
"Off-the-plan apartment sales are quite often problematic," Herron Todd White Melbourne managing director Tony Kelly told Domain.
"You're agreeing to buy something today at a price that you're not going to be able to get your hands on for two years.
"At the moment there's been instances, and it's been that way for a while, where it's worth a little bit less than what they agreed to 12 or 18 months ago."
A drop of 10 per cent was not uncommon, while other units could be worth up to 20 per cent less, but higher-end or better-known buildings were more likely to hold their value, he said.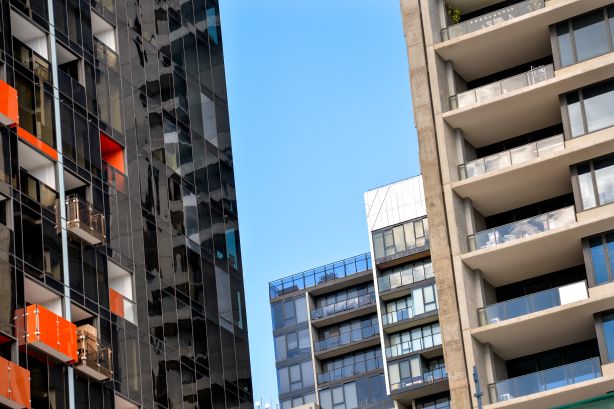 House-and-land packages on the urban fringe also risk being worth less than buyers paid, he said.
He noticed builders advertising incentives such as $50,000 in upgrades for $10,000, or developers offering cash back for land purchasers, to make sales without discounting the sticker price or devaluing the neighbours' new homes.
But in middle suburbs valuations were stacking up, compared to the prices buyers paid.
A "reasonably quick" fall in the market, when compared to the GFC, helped vendors and buyers adjust expectations so properties were trading at the new lower level, he said.
Some city-edge suburbs escaped any ripple effect from the CBD apartment boom.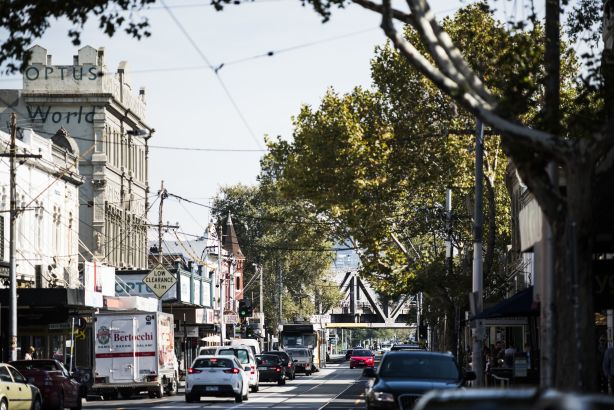 WBP Group valuer Steve Demchinsky, who focuses on the inner ring of Melbourne, has seen valuations for houses in East Melbourne and Richmond matching up to the prices paid as buyers seek land close to the city.
Even within the CBD, owner-occupier grade product performed better than investor-style units.
"There have been some instances of a softening of demand, particularly for compact apartments," he said.
But older, larger two-bedroom apartments are "ticking up in value", while new three-bedroom units "have experienced quite an increase in demand, and are often supported [by their valuation]," he said.
In the eastern suburbs prestige market, AVA Property director Trevor Crittle said, valuations were closer to prices paid now than around the market's peak.
"The ultra-top end, the $10 million-plus, there's probably a shortage of good quality stock so there is a bit of a premium paid sometimes for those properties," he said.
"But they tend to generally stack up on a valuation point of view.
"They're actually more stacking up in our end now than 18 months ago when the market was crazy … especially Chinese buyers [who] were paying really big dollars."
Even as land prices fall, buyers are paying a slight premium for brand new luxury houses with large basements and high-end fit-outs because construction costs were rising during a two-year build timeframe, he said.
This article was first published in www.domain.com. Here is the link to the original article.