Free mortgage payments are among the latest incentives on offer as developers try to lock in buyers in Sydney's cooling market.
In addition to the stamp duty rebates, rental guarantees, frequent flyer points and strata levy payments already on offer, developers are now prepared to cover mortgage repayments to get buyers in the door.
Apartment buyers can have six months of their mortgage repayments covered for purchases at the Flour Mill in Summer Hill, under an incentive by Colliers International.
Meanwhile, Allam Property Group is offering to cover a year of mortgage repayments on more than 200 new homes across Sydney, the Central Coast and Illawarra.
With tighter lending restrictions hitting buyer demand, Colliers International wanted to address concerns around lending limits, residential project marketing director Ian Bennett said.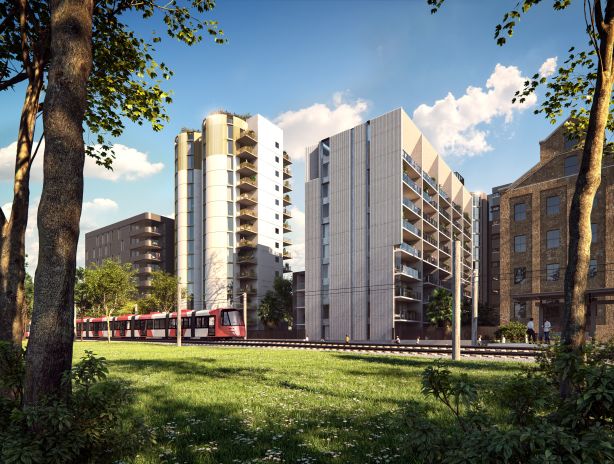 "[Buyers are] concerned about banks and lending and interest rates," Mr Bennett said. "We wanted to make it easy for them to forget about all that."
The offer kicked off two weeks ago in a bid to sell just fewer than 30 remaining apartments in stage three of the inner-west development by EG, which has been for sale since 2017.
Mr Bennett said buyers could expect to save a fraction under $20,000 on an apartment priced at $900,000, and noted they also had the option to deduct the savings from the purchase price at settlement.
It comes after buyers were offered a two-year utilities holiday if they purchased at the same development last year, with 18 properties sold over the eight-week promotion, which covered water, gas, electricity bills, as well as strata fees and council rates. Mr Bennett noted a similar promotion – offering 18 months free of bills – kicked off for apartments at Wooloware Bay last week.
Allam Property Group has seen a big increase in inquiries off the back of its 12-month offer, the first it's had for mortgage payments, said founder Barney Allam. About 25 people have bought homes since January and buyers could save up to $65,000 if they purchase before the end of the month.
"In today's market we think this is important; smaller offers or offers of free upgrades or furniture simply do not have the cut-through in today's incentive-driven market," he added.
Other incentives on offer include full stamp duty rebates, low fixed-interest rates on loans and guaranteed finance where buyers will have their deposit refunded if they cannot secure a mortgage. Promotions offering up to one million frequent flyer points, furniture packages, first-home owner rebates and rental guarantees are also on the table.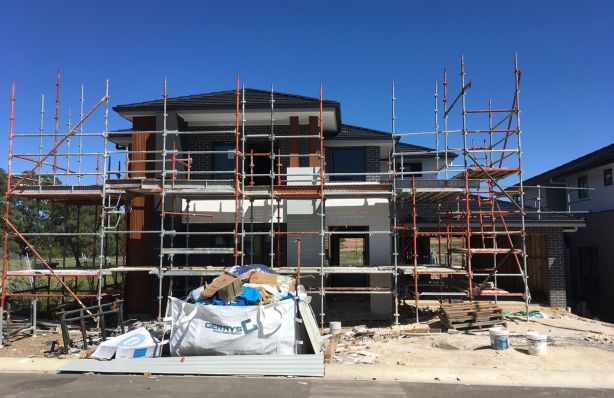 While such offers are appealing, Canstar group executive of financial services Steve Mickenbecker warned buyers to do their research to make sure they were getting good value.
"I'm not saying every single incentive is a problem incentive, but make sure the one you're taking out is the best one for you. Go in with your eyes wide open," he said.
He noted buyers also needed to think long term, about whether they could service a loan once an incentive — whether mortgage payments or a rental guarantee — wore off.
"What happens when that first period of support disappears," he said. "They might find they can't rent for anywhere near the amount they were renting for, that there isn't the demand."
Sydney developer Mark Bainey, chief executive of Capio Property Group, said the rise of such deals was unsurprising given Sydney's cooling market. The city's median house price fell 9.9 per cent last year and apartment prices dropped 5.8 per cent, according to the latest Domain Group data.
With tighter lending restrictions affecting buyer demand, as well as finance for projects, Mr Bainey said developers were "throwing everything they have at the buyer to get them to commit".
On some of his own developments, Mr Bainey offers a furniture package, because "you have to offer some incentive to close [a sale] that's how difficult the current level of buyer confidence is".
"[But] I'd never offer mortgage free, I don't see a reason to; if you're going to offer six months mortgage free why not just lower the price," he added.
While attractive, Mr Bainey said, developers were reluctant to drop prices due to the effect it could have on the valuation of apartments already sold for higher values.
This article was first published on www.domain.com. Here is the link to the original article: https://www.domain.com.au/news/six-months-mortgage-free-developers-continue-to-roll-out-incentives-to-lure-buyers-801824/