As Melbourne's population swells, an urgent push to create a network of 20-minute cities on the urban fringe is facing significant challenges.
The growth of local jobs, though outstripping the national average, is not enough to keep pace with the growing population forcing many of those living on Melbourne's outer edge into cars to spend hours on congested roads getting to work.
Councils, including the City of Casey in the outer south-east and City of Melton in the outer-west, are working feverishly to set aside land to attract big business to the areas and help people to live closer to where they work.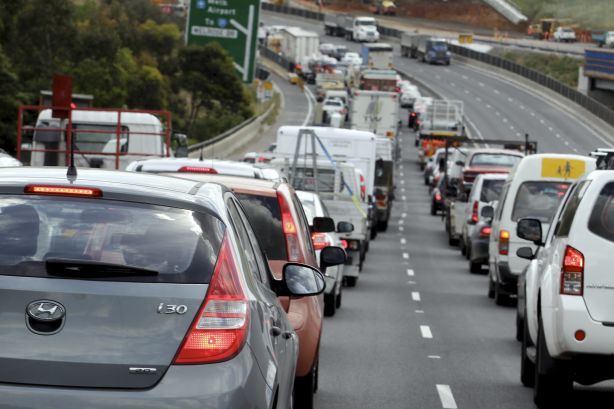 Although there are some success stories, proper infrastructure is needed to attract businesses to fringe suburbs, National Growth Areas Alliance executive officer Bronwen Clark said.
"The main barrier [to businesses setting up] is the lack of supporting infrastructure," Ms Clark said.
"While there are traffic jams and lack of access to freight terminals and ports there's no advantage to them being there."
The Victorian Planning Authority is working closely with local councils to plan for the use of land for both housing and employment opportunities. It wants one job created for each home built in growth corridors, chief executive Stuart Moseley said.
This meant using the land efficiently for a variety of housing types as well as business opportunities such as incubators that help local businesses establish and grow.
Between 2011-2016 in Casey, 15,000 more houses were built. Over the same time, 16,000 local jobs were created. In Melton between 2011-2016, 8000 homes were built and 8000 jobs created.
"The biggest growing jobs were in healthcare, retail and education," Mr Moseley said.
The Casey area has more than 50 activity centres (a mix of commercial, retail and residential land) that provide jobs. The council wants major employers to move to the region to help local businesses grow. That need is about to get more urgent.
In just over 20 years, the population is expected to hit nearly 550,000, but the area lacks proper public transport to the city and within the area.
"Although Casey has over 83,000 jobs, 92,000 residents leave the municipality to travel to work," said the council's director of city planning and infrastructure Peter Fitchett.
"Casey has the highest car ownership rate per household in Victoria where over 60 per cent of households own two or more cars and households average 10 trips per day, with 83 per cent of trips made by car," he said.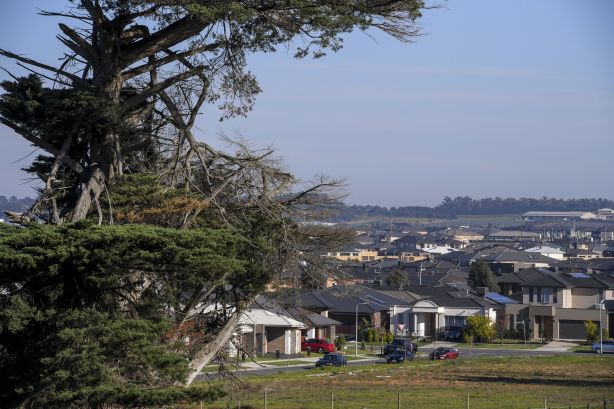 The council has campaigned for better public transport and with other south-eastern councils including neighbouring Cardinia, is pushing for major projects of regional importance. They include a tri-government approach to jobs hubs in the suburbs.
"Casey has a number of activity centres … that are home to thousands of jobs, but without adequate transport connectivity and a clear jobs strategy, support for these activity centres is hindered," Mr Fitchett said.
A lack of connected public transport is also a big problem in the outer west of Melbourne, particularly in Melton where the council also wants significant improvements to public transport. It covers the booming growth suburbs of Caroline Springs, Plumpton, Rockbank and part of Truganina.
It has pushed for the electrification and duplication of the V/Line service through Melton to allow for more frequent trains. It also wants to become part of the planned suburban rail loop.
The council wants a local hospital to serve the growing area and to offer jobs locally. By 2051, the Melton area is expected to be home to just under 480,000.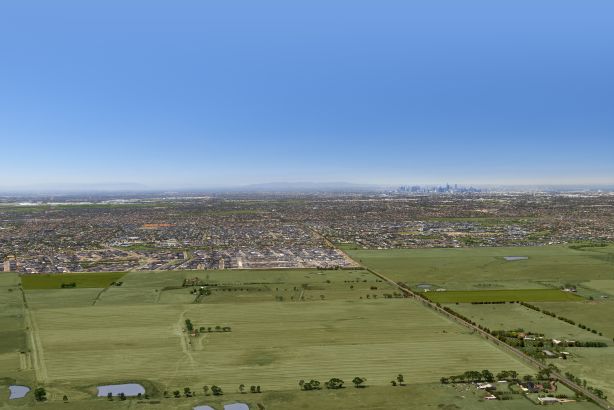 "We have a very young population, so the challenge for us, moving forward, is to keep young people here instead of them moving to places like Ballarat, Geelong and Bendigo," said council's city design, strategy and environment manager, Laura-Jo Mellan.
Long travel distances to university or jobs mean a move to the regional cities, where the commute is shorter, is becoming attractive to young people.
As in many fringe areas, Melton has more working residents than there are local jobs, with 73 per cent (or 43,814 residents) travelling outside the area for work.
Ms Mellan said one of the biggest challenges for Melton and other city-fringe councils was having to compete for infrastructure and larger businesses to offer jobs closer to home.
This article first appeared in www.domain.com.au. Here is the link to the original article.