If you've ever wanted a home that stands out from the rest, then here are seven you need to see. From historic homes to abodes with train carriage bedrooms and those that are mid-century marvels, here are some of Australia's quirkiest homes for sale right now.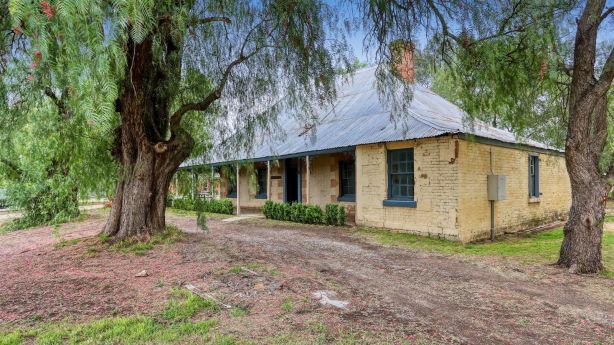 Ever dreamed of living in a (former) pub? Here's your chance with this historic residence in Avenel about 90 minutes north-east of Melbourne. Originally the Royal Mail Hotel, the Coach House, as it's now known, has been variously used over the years. It was a bed and breakfast, a community meeting place and was also used as a home. It has a history ingrained in Aussie folklore with the son of one of the former owners saved from drowning by bushranger Ned Kelly. The home, hand built in the 1840s with clay bricks, features 12 rooms, including four bedrooms and four living areas.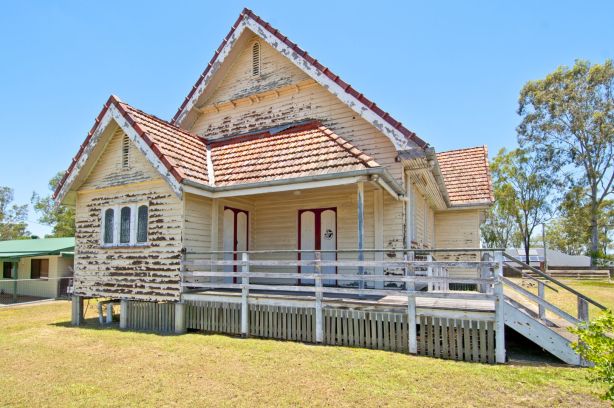 This unique fixer-upper in Jimboomba, 45 minutes outside Brisbane, offers buyers a very holy abode. The building is a former Uniting Church, moved from Brisbane by the current owner who wanted to turn it into a home. Because they are moving on to another investment, an opportunity exists for buyers to snap it up and make it theirs – though it will need council approval to become a residence. The 100-year-old church includes stained glass windows and even a pew or two.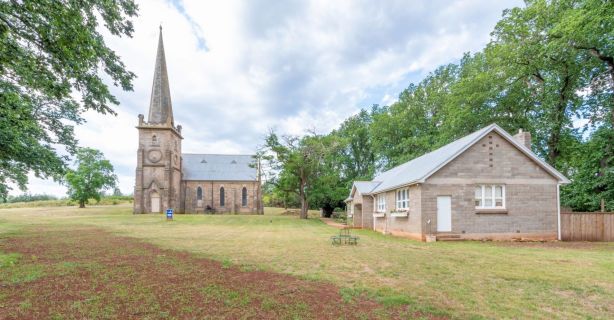 Speaking of churches, this former house of worship, built in 1857 in Campbell Town is up for sale. The church, which formerly catered for events including weddings is called, well, The Church and offers a business and potential residence in one. The property is between Hobart and Launceston and includes the church building, a hall and just over half a hectare of land.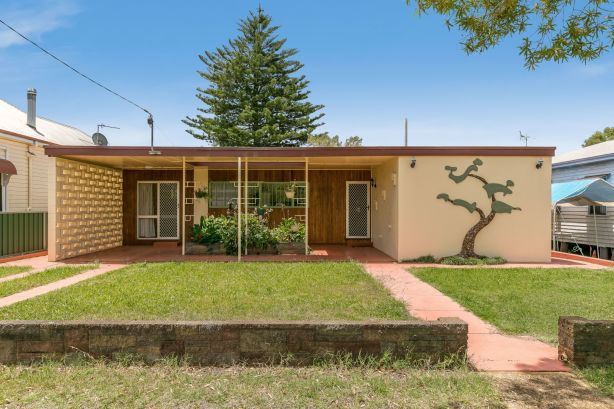 A mid-century marvel, this home in Newtown (a suburb of Toowoomba) could definitely be the dream home for lovers of the era. Dubbed the tree house because of its outside decoration, this two bedroom abode also features gingham kitchen walls and an in-keeping-with-the-era bathroom. It's also just a hop, step and jump from Newtown Park, the State Rose Garden and Toowoomba CBD.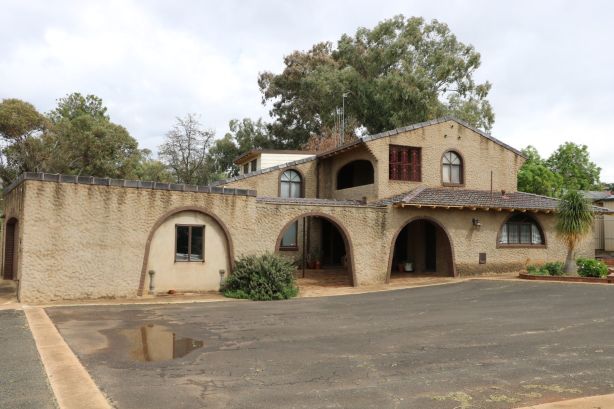 Best known for its radio telescope (the dish) and its annual festival celebrating all things Elvis, it's probably no surprise Parkes has some unusual real estate for sale. This unique looking four-bedroom, two bathroom home, with concrete rendered walls, a curved kitchen and bathroom is for sale in Elouera Place. It also includes an in-built bar perfect for all those after-hours Vegas-style parties.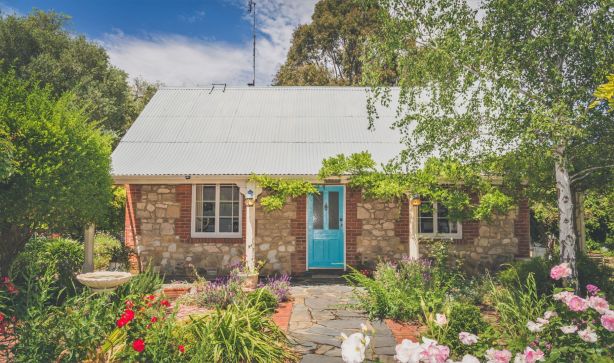 This stone cottage looks like something out of a fairytale, but it's actually a quirky home in Yankalilla, just over an hour south of Adelaide. The house, built in the 1850s, features three bedrooms and has amazing stonework inside and outside. It has a stone out-building which could be used as an artists' studio and also features a garden of the era.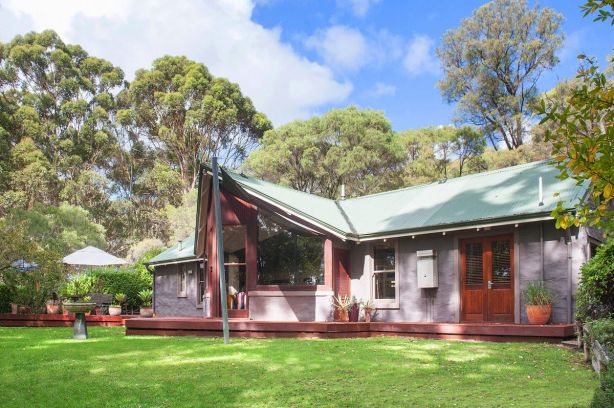 Lovers of purple and quirky homes rejoice. This could be your dream house in wine country in WA. This unique and purple home was built around a 1910 Western Train carriage and has three train carriage bedrooms. It also has a purple kitchen and gorgeous bush surroundings. With approval to use the home for short-term holidays, it could also earn a buck or two if you decide to rent it out when you're not there.
This article was first published in www.domain.com.au. Here is the link to the original article: https://www.domain.com.au/news/7-of-the-quirkiest-homes-for-sale-around-australia-right-now-april-2019-816847/