Warning: there's something a little irksome about Healesville locals. They absolutely love living in Healesville, and they're not afraid to tell you.
"It's pretty much perfect," says Benjamin McKenzie, who moved from Brunswick with his partner five years ago when the couple were expecting their first child.
"I really can't think of a single negative thing to say about Healesville!" long-time local Mia McKay gushes. "I am wracking my brain."
They're not the only ones. Wander the main street and ask anyone you meet – you might just find yourself considering a move. And who could blame you?
Set amid the picturesque Yarra Valley, 52 kilometres north-east of Melbourne's CBD, Healesville marries yesteryear charm with a drool-inducing spread of top-notch gourmet fare – restaurants, wineries, breweries, distilleries and cheese factories are dotted about the surrounding paddocks and hills.
Surveyed in 1864, after years as a layover point on the track to the Woods Point goldfields, the town evolved into a holiday destination for well-to-do Melburnians upon the introduction of a railway line, now resurrected as the Yarra Valley Railway tourist train between Healesville and Yarra Glen.
Cultural experiences abound, with the TarraWarra Art Gallery, Memo theatre and annual Healesville Music Festival (held each November).
There's country horse racing, an organic market, and the spectacular Bicentennial National Trail that follows historic stock and coach routes all the way to Far North Queensland. Add the cute natives at the famed Healesville Sanctuary, and it all sounds pretty idyllic.
McKay and her partner keep horses, host local music acts on their verandah, and volunteer at the annual music festival. On a Friday night, you'll find them at Watts River Brewery enjoying the live music and the company of other locals.
It's a scene that McKenzie enjoys too, adding that he has struck up friendships with other new fathers, a sense of comradery forged over a drop of the house IPA.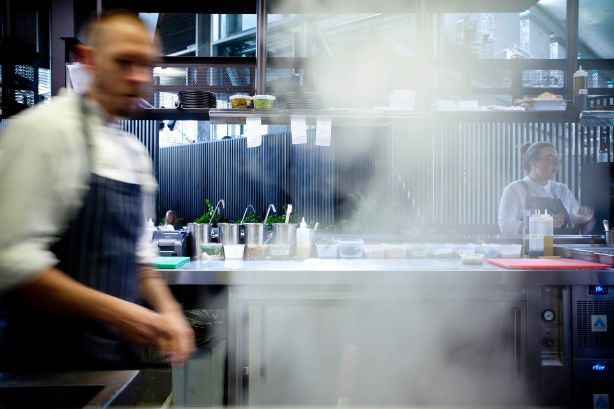 The McKenzies have never regretted their tree change. "We were getting really sick of the city. It was so busy and polluted. It just felt exhausting … We took a chance and it's been great."
Healesville gave them more house and garden for their money, the fresh air they were craving and land enough for a shed, a veggie garden and backyard cricket.
Their property even has a creek flowing through it – I mean, come on. The family enjoys ready access to the bush, as well as the small-town community feel. Life has slowed, in the best of ways.
Barry Plant director Jenny Webb loves Healesville too. "It's a place that has a slower pace and a country feel, but there's lots happening," she says. "People know and help each other here; it's a nice place to be."
Healesville property prices have "increased dramatically" over the past five to 10 years, according to The Professionals' Lyndal McMath-Hall.
And while things have cooled of late – Domain data places the town's median house price at $610,000 – McMath-Hall notes that as prices rose in 2016-17 buyers spilled over from out-of-reach suburbs such as Lilydale, Mount Evelyn and Mooroolbark, bringing an influx of first-home buyers and young families.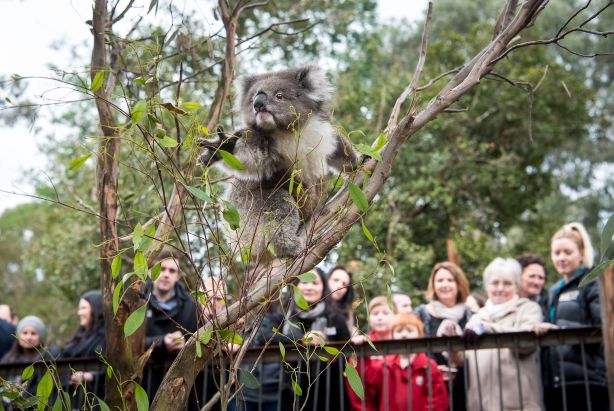 Property stock reflects the town's wide appeal, with a spread that includes smaller units for around $350,000 to $450,000, new townhouses, large family homes that can fetch as much as $750,000, and sweeping million-dollar lifestyle properties.
And once people move here, Webb says, they tend to stick around, even if they need to upgrade or downsize to make it work.
With good schools, shopping and buses, and access to the CBD via trains from Lilydale, the town isn't set up just for weekend crowds.
When pushed, McKenzie concedes if he has to find a negative, he could do without the tourists that make things "pretty hectic" on weekends. But McKay embraces the visitors – "If they're coming to appreciate my home town, then I'm pleased about that, I take it as a compliment".
After all, as Webb points out, without the tourist dollar there wouldn't be so many jobs, nor the established infrastructure that the locals enjoy year-round. Perhaps not even so many world-class wines to sample without the steady stream of thirsty guests.
This article was first published in www.domain.com.au. Here is the link to the original article: https://www.domain.com.au/news/healesville-the-locals-love-living-here-and-will-tell-you-all-about-it-813171/