House prices have fallen 7.8 per cent nationally in the past year, dropping in all but two capital cities, a new report has found.
Domain Group's quarterly Domain House Price Report, released on Monday, shows that prices held up in just Hobart and Adelaide in the first months of 2019, while Hobart remained the only state capital to record a rise in unit prices.
"We are seeing a geographically broader downturn impacting more of our capital cities – even Canberra and those that have held strong to this point," Domain senior research analyst Nicola Powell said. "Buyer confidence is low, with the ability to get finance impacting buyers across the country. It's not just an issue for first-home buyers; all borrowers have been impacted."
The Sydney and Melbourne markets remain in the throes of the steepest downturn in more than two decades, Dr Powell noted.
Sydney house prices were down 3.1 per cent over the March quarter, and 11.5 per cent year-on-year, recording a median price of $1,027,962.
The harbour city's house prices have fallen 14.3 per cent from their mid-2017 peak, with Dr Powell tipping Sydney's median could drop below $1 million in coming months, a low not seen since June 2015.
For the first time in three years, the price of a unit in Sydney dipped below $700,000, Dr Powell added.
Source: Domain House Price Report.
MEDIAN HOUSE PRICES
Capital City
Mar-19
QoQ
YoY
Sydney
$1,027,962
-3.1%
-11.5%
Melbourne
$809,468
-2.4%
-10.4%
Brisbane
$563,666
-1.1%
-0.3%
Adelaide
$542,474
0.0%
2.0%
Canberra
$722,440
-0.9%
-2.0%
Perth
$529,997
-2.5%
-5.2%
Hobart
$478,247
3.1%
7.0%
Darwin
$514,546
-0.1%
1.5%
National
$748,217
-2.2%
-7.8%
Melbourne house prices fell for the fifth quarter running, down 2.4 per cent in the most recent period and 10.4 per cent year-on-year, with Dr Powell saying the downturn had filtered through from the high-end market and was being felt across the city.
With a median of $809,468, Melbourne house prices were now sitting 11 per cent lower than their highs of 2017. While unit prices held firmer, Dr Powell said they had "dropped for four consecutive quarters, pulling prices back 8.3 per cent from the peak notched a year ago".
Despite the figures, Dr Powell noted that Domain had seen a rise in views for online listings in Sydney and Melbourne, indicating there was still considerable buyer interest, despite the slowdown.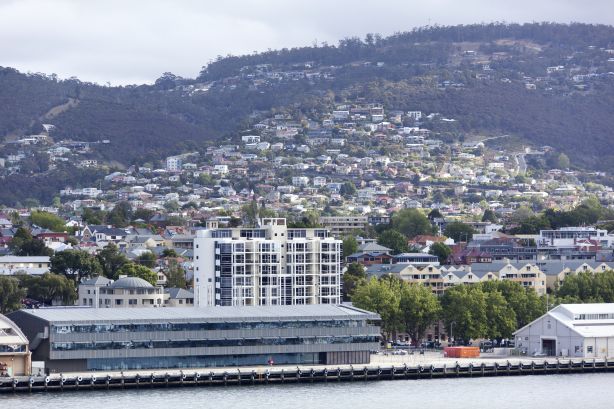 Hobart bucked the national trend, again recording strong growth, with house prices up 3.1 per cent in the March quarter and 7 per cent over the year, to $478,247. The city was the only capital to record growth over both the quarter and the year for houses and units, continuing its streak as the best performing city for capital growth.
"In the space of a year-and-a-half, Hobart has gone from the most affordable city in which to purchase a unit, to more expensive than Adelaide, Darwin and Perth," Dr Powell explained. "If the pace of growth continues, Hobart unit prices are likely to overtake Brisbane's in the coming months."
Source: Domain House Price Report.
MEDIAN UNIT PRICES
Capital City
Mar-19
QoQ
Change
YoY
Change
Sydney
$696,935
-2.0%
-6.5%
Melbourne
$466,892
-2.9%
-8.3%
Brisbane
$372,852
-3.7%
-5.2%
Adelaide
$312,459
-2.1%
-1.3%
Canberra
$426,719
-3.2%
-1.7%
Perth
$347,596
-1.1%
-5.6%
Hobart
$363,418
2.6%
8.4%
Darwin
$313,462
-2.6%
-1.7%
National
$526,130
-2.3%
-6.3%
Coming in behind Hobart as the second-best performing capital, and one of just three to record an increase over the year, Adelaide's house prices grew 2 per cent to $542,474. Unit prices fell from the record high achieved last quarter, down 1.3 per cent to $312,459.
Dr Powell said Adelaide homeowners had enjoyed close to six years of steady price growth, and it was now the third-most affordable city in which to purchase a house, overtaking Perth's median for the first time since 1993.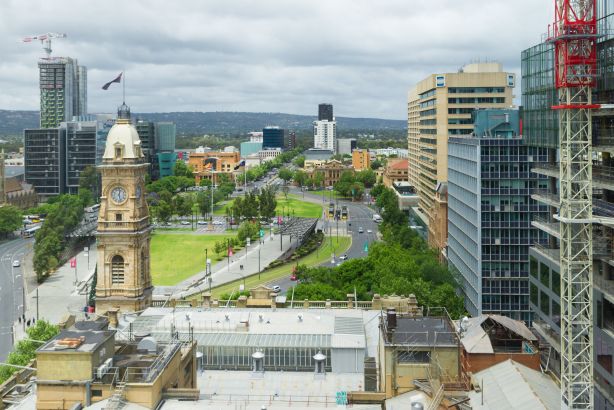 "House prices remain higher than Hobart, but galloping Hobart prices mean the price gap is at a 12-year low," she said.
After six years of continuous growth, the nation's capital is feeling the pressure with house prices in Canberra experiencing their steepest annual fall in a decade, down to $722,440. Despite the 2 per cent drop, Dr Powell said conditions in Canberra were anticipated to resemble a "short softening, rather than the correction currently unravelling in Sydney and Melbourne."
She said the upcoming election was likely weighing on local confidence, but higher stock levels and difficulties securing finance were also to blame for the slower market activity. "I think this is an illustration of a market that would otherwise be growing if it wasn't for the restrictions to credit," she said.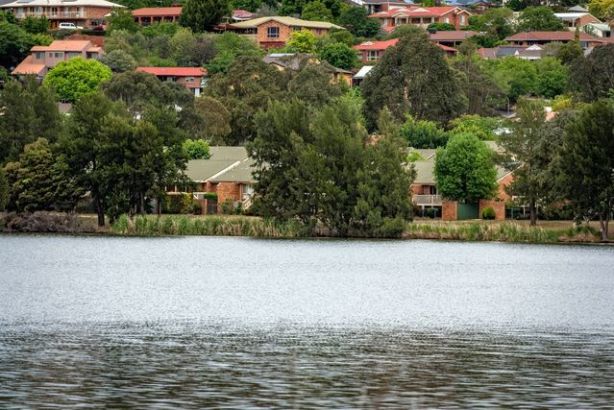 It was a similar story in Queensland, where Brisbane house prices stalled for the first time since mid-2012, down 0.3 per cent over the year to a median of $563,666. Unit prices fell 5.2 per cent in the 12 months to $372,852.
Dr Powell said houses had outperformed units in Brisbane for the past six years. "Unit prices are 9.6 per cent below the mid-2016 peak, with buyers now able to reap the benefits of purchasing at 2013 prices," she said, citing oversupply as a keen contributing factor.
"Although listing volumes are shrinking, it has not been enough to translate into price growth yet," she added.
Property prices in Perth and Darwin continued to reflect the fact they are cities trying to claw their way back from the slump following the mining investment boom, Dr Powell said. At $529,997, Perth's median house price had fallen 5.2 per cent in 12 months and is now 14 per cent lower than its 2014 peak.
Dr Powell said that while Darwin's house price median edged 1.5 per cent higher over the year to $514,546, property prices continued to be affected by weak economic conditions.
"A recovery in Darwin's housing market largely hinges on the government's attempts at boosting the population, jobs growth and an improvement in the availability of housing credit," she said.