Property prices are expected to shoot up by 2022 in several major affordable housing markets across Australia, according to new findings from property research platform Sell or Hold.
Sell or Hold, managed by the independently run Select Residential Property group, looked at 17 markets for the study, each with a median house price of about $500,000.
The research identified the suburb of Karabar in Queanbeyan as likely to see the most price growth over the next three years. The top five is rounded out by Middle Ridge in Toowoomba, Seaton in Adelaide, Ashtonfield in Maitland and Brompton in Adelaide.
Sell or Hold chose the price range of close to $500,000 because investors were most likely to target properties around that price point. This meant that suburbs in Sydney, which has a median house price of $1,062,619, were too expensive to be included in the forecast.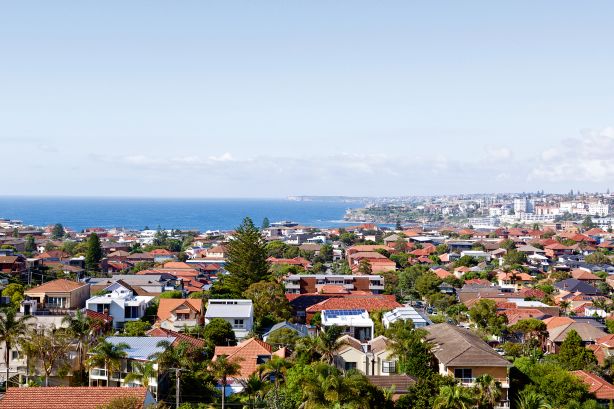 Only significant urban areas with a diversified economy and a population of over 100,000 were part of the study.
Select Residential Property group head of research Jeremy Sheppard said a three-year analysis period was the most accurate way to predict price trends.
"In a 12-month period, there isn't much time for supply and demand to influence price growth, and a lot of times after three years, supply and demand may have [balanced] again," he said.
Mr Sheppard said Sell or Hold's forecast was based on gathering supply and demand metrics, rather than collecting data on individual properties. Demand was calculated by using a variety of metrics, including clearance rates, how quickly homes are selling, discounting rates, and the percentage of renters to owner-occupiers.
Where to look for growth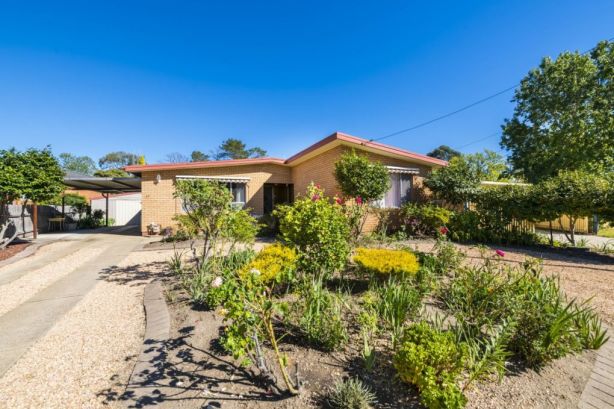 Mr Sheppard suggested that some suburbs on city outskirts have seen the benefits of a ripple effect in property prices.
"Often, if you have a boom like we saw in Sydney, it tends to start in more affluent areas. Once prices go up, people look for the next best thing. Prices tend to ripple out to fringe suburbs that are possibly less desirable, but far more affordable," he said.
The predicted price growth for Karabar, which is tipped to increase by about $150,620 by 2022, is a massive 5 percentage points more than the next suburb on Sell or Hold's list.
With a median house price of $522,986, Karabar is about 20 minutes' drive to Canberra's CBD. Mr Sheppard said this may help to explain why prices were expected to climb so significantly.
Aaron Papahatzis of Belle Property Kingston is well aware of that drawcard. "For Karabar and for Queanbeyan more broadly, the attraction would be the easy access to Canberra, as well as affordability and the local shopping and sporting facilities," he said.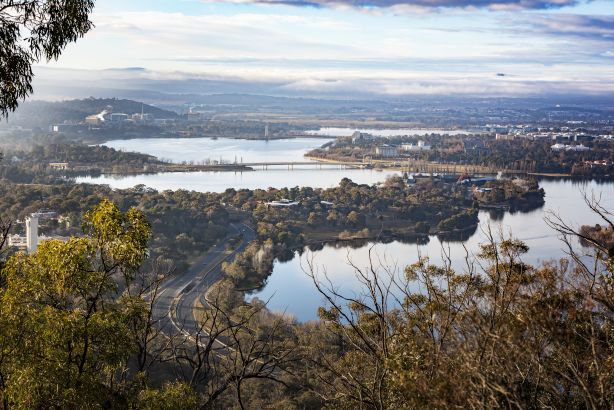 While the bulk of Mr Papahatzis' buyers are owner-occupiers, he said there was good scope for investors to find strong opportunities in the area.
"The majority of properties we sell are family homes and the rent does stack up quite well. If you're buying a three-bedder with one bathroom, which you can get for about $500,000, you'd be looking at $520 to $550 in rent payments per week."
He recommended investors seek out low-maintenance properties in Karabar which were already partly renovated, and said more affordable rentals would perform well, especially among young families.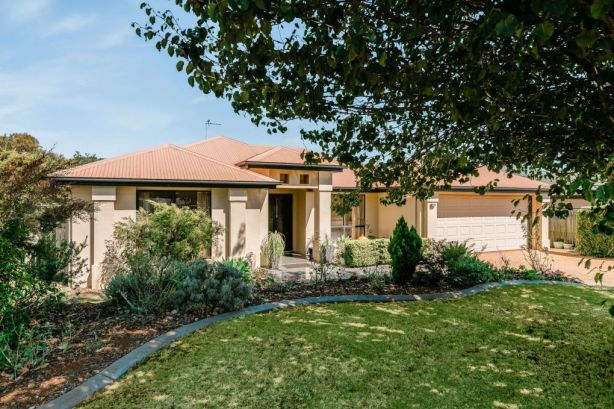 In Middle Ridge, which ranked in second place in the forecast, it's a similar story.
Robbie Witt of NGU Real Estate Toowoomba said most Middle Ridge buyers were owner-occupiers.
"You will have no dramas renting a property out," Mr Witt said, pointing to four-bedroom, two-bathroom houses as an ideal bet for investors. "These properties just get snapped up really quickly on the rental market."
With Middle Park's large blocks, abundance of parks, and quality schools, Mr Witt said the area was performing comparatively well.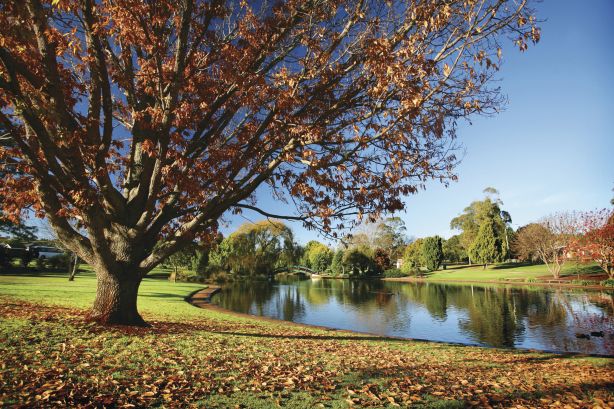 Mr Witt said aside from a new land development called The Leas, Middle Ridge itself was not slated for significant development in the near future.
According to Mr Sheppard, however, infrastructure in the wider Toowoomba area may have an effect on Middle Ridge prices. He said projects like the Toowoomba Wellcamp Airport, as well as Toowoomba's strong economy, were worth considering.
Middle Ridge is about a 15-minute drive to the centre of Toowoomba.
Investor advice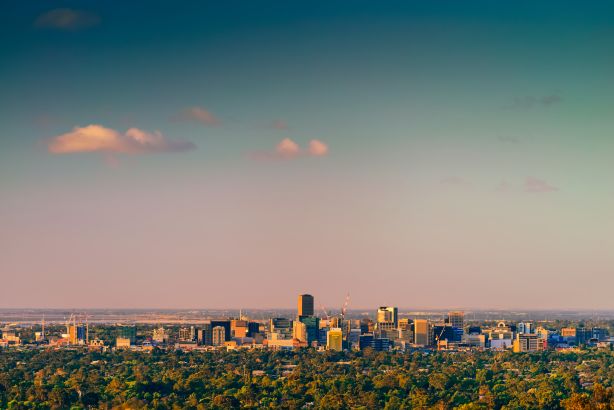 Mr Sheppard advised buyers to keep an eye on Adelaide, which had two suburbs in Sell or Hold's top five for price growth.
"It seems to have quite a broad range of high demand, relative to supply. There are still plenty of pockets that aren't going to see much in the way of growth but Adelaide … seems to have clusters of growth," he said.
"This could be down to affordability, or due to the efforts of the state government … starting to show fruit. It's not clear what the precise cause is, but there's definitely a lot of heat picking up in Adelaide."
He pointed to Adelaide, Brisbane and Canberra as key cities for investors to consider.
Mr Sheppard said there was no common thread that tied Sell or Hold's top-five performers together. He said the results came down to timing and where each suburb sat relative to the broader market.
Where prices should stagnate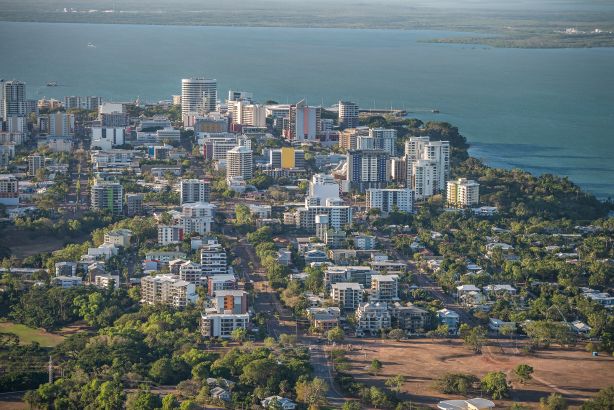 Sell or Hold's forecast also identified the areas that should see the least price growth. Prices are expected to fall the most in Rosebery in the Darwin area, with a drop of about $3148 expected over the next three years.
Wandi in Perth had the second lowest predicted growth rate, where the median house price is forecast to decline by about $2103 for that same period.
Four of the bottom five suburbs were in Perth and Darwin, with Brisbane's Bahrs Scrub in fifth place.
"In real catastrophe areas, [poorer price performance] will be because a major industry has gone belly up, as we saw with the end of the resource boom. Those changes in the economy have had that affect on Rosebery, where prices are still falling," Mr Sheppard said.
This article was first published in www.domain.com.au. Here is the link to the original article: https://www.domain.com.au/news/five-affordable-housing-markets-where-prices-are-expected-to-skyrocket-by-2022-sell-or-hold-forecast-814921/